The Ollie Swaddle
Sponsored by: The Ollie World
The Ollie Swaddle is a blanket that is easy and safe to use. This is a great alternative to the typical muslin swaddle blankets. Swaddling your baby properly is very important for many different reasons. The Ollie Swaddle helps all parents to swaddle without worry or fear of doing it wrong. The Ollie Swaddle was created to make sure that babies are put to sleep properly with the added benefits of comfortable sleep for parents too. Overheating is a big concern in the pediatric communities and this is where The Ollie Swaddle comes into play, the moisture wicking, lightweight material (think workout clothes) helps to keep babies at the appropriate temperature.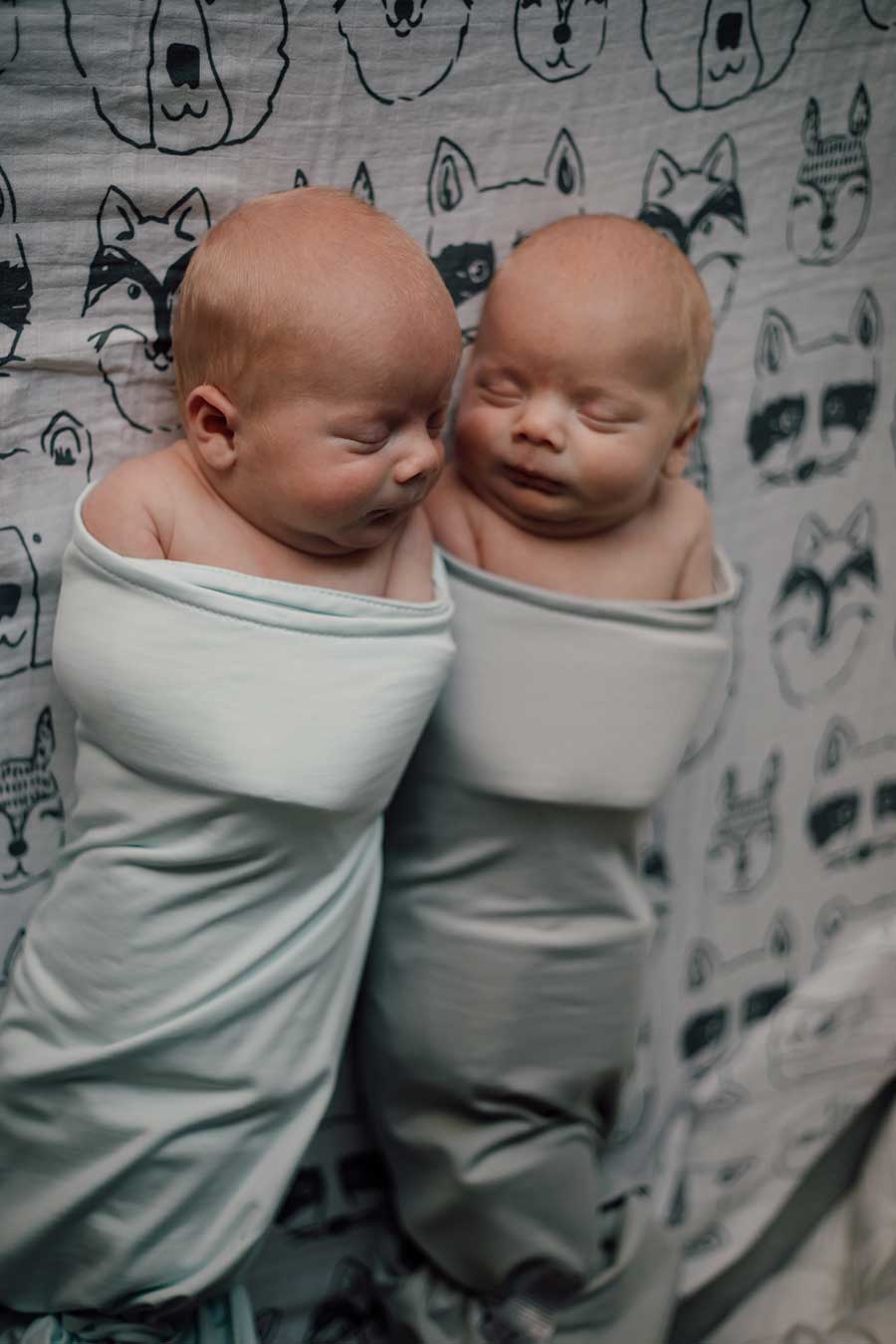 So, What is an Ollie Swaddle?
A magical swaddle blanket that mimics the environment of the womb. The Ollie Swaddle is for all babies and can be used from birth. In the NICU, our sons were placed into a swaddle very early on and were in them until they came home with us, where they are still swaddled at night as well. There are many benefits to using The Ollie Swaddle. This product helps to give babies a sense of security now that they are earthside. If you imagine yourself being in a soft, warm environment that is a confined space, and then you're forced out into a cooler environment without the boundaries that you once had – that might take some time to get used to. The Ollie Swaddle helps babies to transition from the womb to being confident in their new environment.
While using this swaddle, your baby's arms and legs will be tight against their body, this is to help their startle reflex and to keep them sleeping even when there is something startling in the area. Babies who have issues like Colic or Reflux can also benefit from this product because it works to calm them, to create the ideal sleeping atmosphere.
The Ollie Swaddle will always hold a very special place in my heart. I remember receiving my package and taking a photo of the swaddles with my bump just in the bottom portion of the photo. This was the very last bump photo I will ever take. I remember standing there with the Ollies in my hands thinking.. soon, these Ollie Swaddles will have twin boys in them, and how lucky I really was. I had no idea how soon the boys would actually come. To my surprise, less than 24 hours after taking that photo, they were here and so full of life already, even though premature.
When we arrived home from the hospital, I wanted to see just how much the boys would like their Ollie Swaddles. I read the instructions and swaddled them, my boys love being swaddled in general but I think they liked the fit of The Ollie Swaddle a little bit more than the others they had used previously. Since my twins were born a bit early, they like a lot of babies suffer from reflux. One of the reasons I wanted to try the Olle Swaddle was because they address reflux on their website in a section and said that it would help. I can definitely see that our boys slept longer periods of time, had less grunting and were overall more content through the night.
The Ollie Swaddle is pretty easy to use, but you'll want to be sure you're using it correctly to gain all of the benefits of this product. First, decide what baby will wear underneath. Check the room temperature where your baby will be sleeping. The ideal temperature for a sleeping infant is 68 – 72 degrees. With that information, you'll want to decide if your baby should be in a onesie underneath or a long-sleeved footed pajama (most likely you won't be using this option.)
Now it's time to use The Ollie Swaddle! Simply, lay your baby on the swaddle with his shoulders just above the top of the swaddle. Then cross the sides over one another so that the velcro attaches properly. You'll want to pull the sides tightly, this is so that baby is feeling secure. Then, use the elastic band to close the Ollie Swaddle below your baby's feet.
Additional Benefits of Using The Ollie Swaddle
Safe Sleeping
I personally sleep much better when putting my children down to sleep in a safe environment. The Ollie Swaddle has very strong velcro which keeps theirs in a safe position. Since you're swaddling below the shoulders, there is no risk of the swaddle coming up over baby's head.
Travel
Your Ollie Swaddle will come with a wash bag which is great for traveling. Simply toss The Ollie Swaddle into the bag, and then into your suitcase for safe keeping. This product is lightweight and the velcro doesn't just stick to anything!
Longevity
This product was created to grow with your baby and doesn't have a set age limit. Parents will use their Ollie Swaddle until their baby has outgrown it, which won't be for many months. When the elastic band cannot tie lower than your baby's feet, it's time to retire your Ollie.
Machine Washable
The Ollie Swaddle can be washed easily. Simply use the wash bag that it came with and toss it into a cold water wash on the delicates cycle. Most parents prefer to do very low heat or no heat at all to prevent any kind of distortion of the velcro or fabric.
Pick One Up For Yourself!