A Miracle Product You'll Love, to Soothe Teething Babies!
Sponsored By: The Teething Egg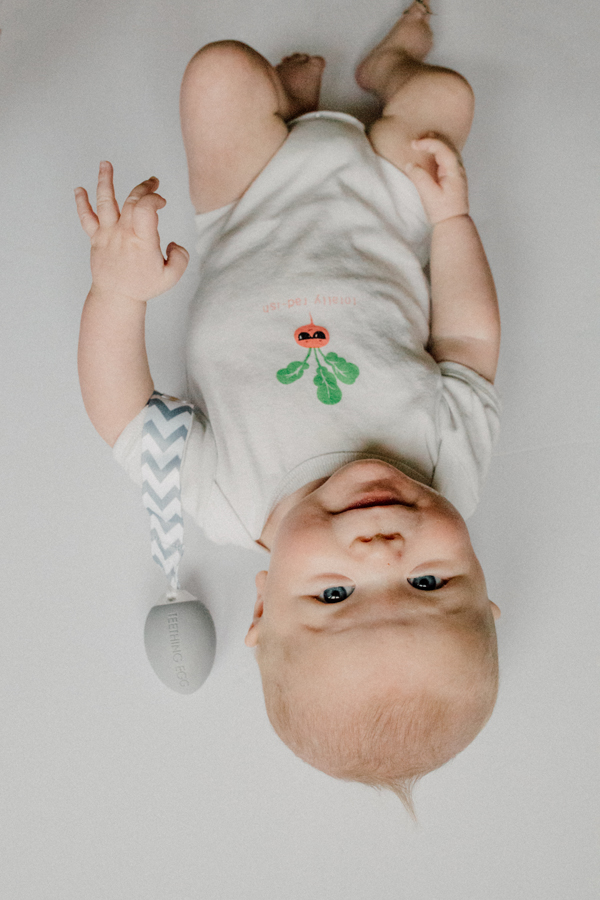 The Teething Egg sent me this to review for you guys, you'll be able to pick one up for yourself online ($18.99)
Teething is hard on any parent, you want the best for your baby and to see them in pain or dealing with the confusion of being soothed but still in pain, that hurts. My little guy has been teething for a very long time. I want to say the drooling started around 3 months. He is now nearing 7 months and the drool has done nothing but increased in volume month by month. We aren't seeing any teeth coming through but they're definitely on the way.
I'm all about the natural approach when it comes to baby care. I really don't like to deal with gels or medications to soothe baby, I feel like we just don't know what's in these products despite the labeling. So, I was looking for something that would soothe Benton but would also put my mind at ease based upon what I was giving to him.
I found the teething egg after a friend of mine recommended it to me. She hadn't used one yet but knew my struggle with a baby who wouldn't sleep because of achy and tired gums. The teething egg is great, my son loves the colors and the prints on the egg harness. When we first opened the packaging I ran my fingers around the egg and the harness to be sure that it felt appropriate for my baby's mouth. The texture is soft and seamless which means no uneven edges that could potentially become uncomfortable for baby.
The Teething Egg fits perfectly in my son's hands but is big enough to ensure that it won't go too far into his mouth. The moment I took the egg out and held it, he was sure to take it from me to see what it was all about. He knew that it was for him and of course, like all babies, he instantly took it to his mouth. Once he realized that this little egg felt amazing and helped his achy gums he couldn't put it down.
Overall, we love The Teething Egg, it's compact and offers tons of soothing from the terrible art that is teething!
My Favorite Thing:
I love that The Teething Egg is easy to take with me wherever we go. There is a harness type of strap (similar to a paci catcher) that comes in the box which is to make sure that no matter what happens, baby's favorite teething accessory doesn't end up on the floor!
Hi! Thank you for reading my blog posts, I'm a mother of five with twin boys set to arrive very soon! My days as a photographer began in Southern California where my friends and I had walls full of photos printed from our adventures. I currently shoot with a Canon 5D Mark IV but for the last 5 years I have used a Canon 70D Crop Sensor DSLR because it's the person who makes a good photographer, not the equipment. I strive to document life as it is, to #sustainchildhood is my ultimate goal for you and for me. If you've found my article interesting or helpful, please consider sharing this page and using the hashtag #sustainchildhood so that I can see your work!